Optimal Nutritional Health
An Overview of Optimal Nutritional Health
 
Many patients in Galveston require professional guidance on their nutritional needs. We often don't get the necessary nutritional value we need from our daily diets. And this means we must turn to expert nutritional counselors to ensure we retain a balanced and healthy lifestyle using the latest data on nutrients. In this article from Galveston Weight Loss, we'll provide insight on how to achieve optimal nutritional health with these useful health tips.
---
Commit to Exercise Routines
We know that movement improves the body's natural functions, including digestion and circulation. Through a commitment to exercise routines, you can improve heart and lung function as well as strengthen your muscles.
---
Maintain a Healthy Weight
The data shows that excess weight around the abdomen can increase your risk of health issues. By maintaining your weight and assessing your weight changes on a regular basis alongside a specialist, you can enhance your energy levels and help prevent further weight gain.
---
Eat Leafy Greens
Leafy green vegetables such as kale and chard are a missing ingredient in many North American diets. These plants can provide a rich source of fiber and vitamins.
---
Select Quality Protein for Daily Consumption
The protein you eat becomes the structural foundation of your body. It works to stabilize blood sugar and promote optimal cell growth. This means you must select high-quality proteins such as lean meats, eggs, and fish to eat on a daily basis.
---
Commit to Effective Hydration
The body is, on average, 60% water. Without the right amount of water in your body, it will be unable to sustain energy levels and, eventually, you'll lose functionality in a range of areas. That's why it's so essential to maintain optimal hydration throughout the day. Keep a glass of water at your desk at all times for convenience.
---
Use Healthy Oils
The research data shows that olive oil has the highest percentage of heart-healthy monounsaturated fat of any edible oil. It also contains a high level of anti-oxidants. Adding olive oil and other healthy foods such as avocados, olives, and raw nuts to your diet can significantly improve your nutritional health!
---
Keep a Positive Attitude
Researchers are only just beginning to learn about the way our thoughts and feelings impact our physical health. By taking a positive attitude with you, you can build your emotional health and prevent negative mental health issues.
---
Become a Conscious Eater
Many of us spend time staring a computer or television screen as we eat. If you, instead, focus intently on what you're eating and how much you're eating, you can regain control of your nutritional health and limit weight gain over the long-term.
---
Find a Way to Reduce Stress
Stress impacts our lives in a range of ways. It prevents us from completing our work and communicating effectively with family members. By finding a way to calm your overactive mind, you can gain greater strength and confidence in other areas of your life.
It's the ideal time to begin on the path towards optimal nutritional health. To learn more about the steps within this process, contact our team at Galveston Weight Loss today.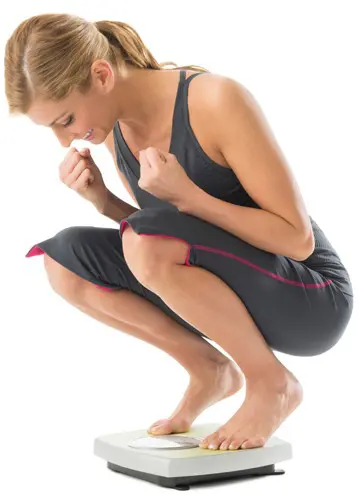 SCHEDULE AN APPOINTMENT
[contact-form-7 id="335" title="Schedule Appointment"]
DISCLAIMER

Weight loss results discussed on this website are not typical. Our clinic makes no guarantee that clients will lose weight. As with all weight loss programs, results are variable based on patient genetic make-up, patient compliance, and other factors such as time and effort.


Galveston Weight Loss
2724 61st Street Suite 5
Galveston, TX 77551
(409) 740-7169
Weight Loss Service
OFFICE HOURS
| | |
| --- | --- |
| Mon. | 8:30am - 5:00pm |
| Tue. | 8:30am - 5:00pm |
| Wed. | 8:30am - 5:00pm |
| Thu. | 8:30am - 5:00pm |
| Fri. | 8:30am - 12:00pm |
| Sat. | Closed |